Activities in the Point Reyes National Seashore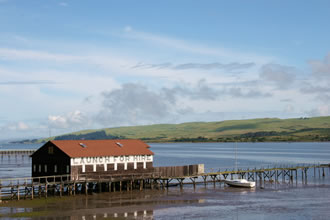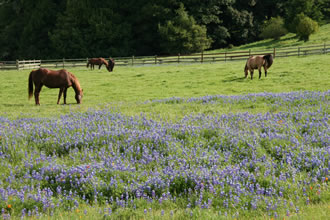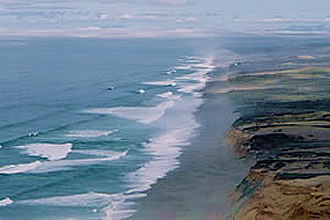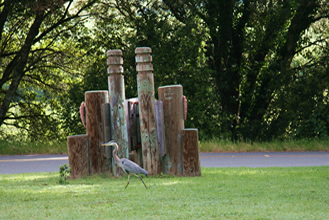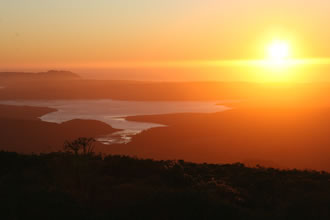 The Inn at Roundstone Farm is ideally located at the gateway to The Point Reyes National Seashore. It is a perfect place from which to explore the 75,000 acre park with its rugged coastline, miles of sandy beaches, pastoral grasslands and forested ridges.
Read about the Point Reyes National Seashore. https://www.nps.gov/pore/index.htm
Some of the areas many activities include:
Art – Studios Group (PROS) was established in 1997 to promote the work of artists living in the Point Reyes Region. Realizing the wealth of talent in the community, the group's founders sought to bring together local artists and to create events that are open to the "art loving" public.
For Art Tours: pointreyesart.com
Birding – Over 45% of the bird species in North America have been sighted in the area. The public is welcome to observe bird research in action at the Point Reyes Bird Observatory.
https://www.nps.gov/pore/learn/nature/birds.htm
Audubon Canyon Ranch – Located above Bolinas Lagoon on the westward slopes of Bolinas Ridge, the Bolinas Lagoon Preserve protects one of the west coast's major nesting colonies of Great Blue Herons, Snowy Egrets, and Great Egrets. The Preserve also functions as the headquarters and adminstrative campus of the Audubon Canyon Ranch (ACR) system of natural preserves, sanctuaries, and environmental research sites.
Camping – Four (4) hike-in campgrounds are available in the park.
https://www.nps.gov/pore/planyourvisit/campgrounds.htm
Day Trip – Make Roundstone Farm your base for exploring the Point Reyes Lighthouse, the Sonoma County or Napa Valley wine country, towns packed with antique stores, or San Francisco, each about an hour away.
Hiking/Biking – Over 140 miles of hiking trails allow the visitor to explore Point Reyes. Some of the trails allow mountain bikes.
https://www.nps.gov/pore/planyourvisit/hiking.htm
Horseback Riding – Horses are allowed on most trails and beaches. Local stables rent horses and schedule daily trail rides.
For more information: http://www.fivebrooks.com/ and https://www.nps.gov/pore/planyourvisit/horse.htm.
Kayaking – Tomales Bay is the largest unspoiled bay along California's coastline. It has become a choice destination for sea kayakers. Natural history kayak trips, rentals, and classes are available. Blue Waters Kayaking Company: Our Tomales Bay site provides beginners or experienced paddlers easy access to the heart of the Pt. Reyes National Seashore.
More Info: 1-415-669-2600; email: info@bwkayak.com; website: http://www.bwkayak.com/
Whale Watching – The gray whales begin to appear off the Point Reyes coast in December and January traveling to the warmer waters of Baja. The return trip north begins in mid-February with March and April being the best times to view the returning adults with their calves.
https://www.nps.gov/pore/planyourvisit/wildlife_viewing_whales.htm
Wild Flowers – From February thru June wildflowers enliven the roadsides and meadows. Nearly 20% of California's flowering plant species are represented on the peninsula.
Wildlife Watching – Observe a variety of native and imported animals. These include deer from Europe and Asia, tule elk, elephant seals, harbor seals, egrets and herons.
Point Reyes National Seashore Visitors Information:
Bear Valley Visitor Center: 415-464-5100
Kenneth C. Patrick Visitor Center: 415-669-1250
Lighthouse Visitor Center: 415-669-1534
Muir Woods: 415-388-2596
Stinson Beach State Park: 415-868-0942
Tomales Bay State Park: 415-669-1140
"Dear Frank, You are truly a natural at making people feel like part of your family. Thank you for preparing a wonderful, homemade breakfast for us. We loved the the way you spun the yarn and engaged everyone at the table in conversation. We enjoyed the ability to decompress in your garden full of colorful wild flowers and birds. We appreciated the fact that there wasn't a tv in our room. It actually forced us to go outside and enjoy the natural surroundings."
"Dear Karen, Thank you for placing fresh flowers in our room every morning. The place is so charming and clean. We noticed that you pay a great deal of attention to detail and it really shows! Hope to be back soon!"

– Michelle, Yelp Review