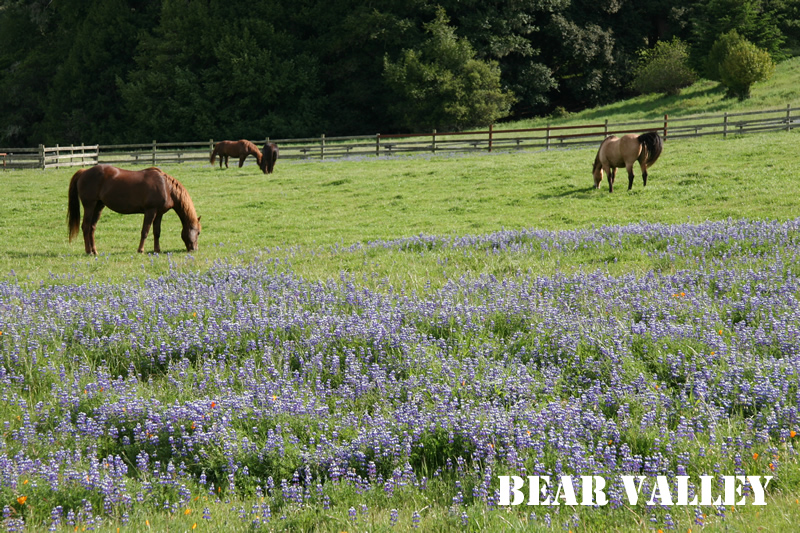 With so much going on in the world around us, we pause to reflect on how important it is to getaway to places where nature abounds. And serenity can be found.
Return to the Point Reyes National Seashore this Spring. Enjoy the visual banquet of colors, textures, sights and sounds. Not only is hiking at its best … whale watching and birding is sensational as is the abundance of wildflowers.
The peak of the southern migration of the California Grey Whale usually occurs in mid-January with late April and early May affording the opportunity to see mothers and calves close to shore.
Wildflowers peak between February and June, but can last as long as August. California poppies, paintbrush, lupines, gold fields, iris, and monkey flower are some of the wildflowers typically seen in the area. Due to the excessive rain in Northern California over the past winter, this wildflower season is especially abundant with color. Wildflowers are best seen at Abbotts Lagoon, Chimney Rock and Tomales Point. (And throughout the Inn at Roundstone Farm!!)
Another compelling reason to visit the Point Reyes National Seashore is the great diversity of birds. According to the Point Reyes National Seashore association, Point Reyes claims the prize for the greatest avian diversity in any U.S. national park. There are 490 species (54% of all North American bird species) recorded within the park. While shore and sea birds can be seen throughout the park, a variety of species can be seen from the Inn at Roundstone Farm deck!